From little acorns,
mighty oaks grow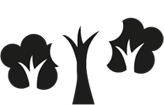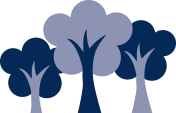 The Governing Body
Welcome to the section of the website where you can find out more about the school's governors, and the work that we do. You can also read the minutes from our meetings.
Our main role is to support the Headteacher and the staff – the phrase often used to describe this role is 'a critical friend'. We help them to set and reach targets and to strive for excellence across the whole spectrum of school life. The two key documents used for this are the School Development Plan (SDP) and the Self Evaluation Form (SEF). The SDP sets out a three year strategic plan for the school, with targets that everyone works towards and the SEF sets out how well the school is doing and where we aim to make improvements.
Our legal duties include:-
Setting strategic direction, policies and objectives
Approving the school budget
Reviewing progress against the school's budget and objectives
Appointing, challenging and supporting the headteacher
The Governing Body meets at least once every (new) term. We sometimes set up committees or working groups to look at particular issues (such as pay, performance management, buildings development). A small group (Headteacher, Governor responsible for Finance and the School Finance Officer) meets additionally to the Governing Body Meetings to keep an eye on school finances between our termly governor meetings.
There are several categories of governor, appointed by different groups that have an interest in the school. These are Community governors, the Local Authority ("LA"), Parents, and Staff. All governors have equal status; however, they are appointed.
We are committed to providing an excellent environment for all pupils to enjoy during their time at our school.
Palace Wood's Governing Body

Chair of Governors

Stuart Russell

I am a fully qualified teacher of Physical Education with over 25 years of experience. Over the past 13 years, I have been involved in Initial Teacher Training (ITT) in a range of capacities.
Currently, I am employed as the Director of ITT at Kent and Medway Training.

Whilst ITT has become the key focus of my career development, since becoming a parent governor in January 2017, I am now totally dedicated to support the leadership team and staff at Palacewood to enable them to continue the excellent work that has taken place in the past few years.

Vice Chair

Ian Foster

I have worked in Industry for more than 35 years at senior level holding a number of positions including General Manager, Operations Director and Transformation Director. I am currently working for ISS in the Facility Management industry as the Commercial Director of their Security Division as a business we actively promote community involvement.
I have extensive Human Resources Management and Business Process Improvement experience and a real interest in supporting the Head Teacher and the Board of Governors in delivering an excellent education to all pupils and providing appropriate resources to the teaching and other staff within the school.

Jeremy Sargent

I am a retired Chartered Civil Engineer. I have lived in Allington for some 40 years and my three sons attended Palace Wood in the 1980s, during which time I served as a parent governor. I therefore have a close affinity to the school and feel a strong commitment to support it. I have had a lifelong interest in education and believe that the early years of schooling are vital to a child's later development.

Headteacher -
Mark Chatley
I have been involved in school governance since 2008 which has given me an incredible insight into the intricacies of what goes in to running a school. Having joined the school in September 2015, I am committed to seeing Palace Wood continue to make great improvements. I have enjoyed my first year here and look forward to working with the governors to guide the school ro more success.
Sharon Goodwin (Finance)
Clare Kyte (Staff Governor)
Simon Dallender

Danny Dharmalingam

I have held various roles during my 25-year career in the technology industry, most recently with Barclays as a Head of IT in the Corporate and Investment Banking division. I now run my own consultancy and am keen to apply the skills I have learnt in business, such as recruitment, financial management and leadership, to help the school continue to offer each and every child an invaluable start in life.