From little acorns,
mighty oaks grow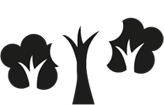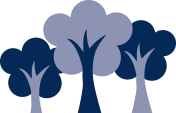 Year 4
Year 4 Dropbox Home Learning Resources
Please click here to access the Year 4 dropbox: Year 4
Project- We would like you to create a project based on the topics we have covered this year.
You can pick one topic to focus on or you could do different activities from each section.
Twinkl have a free subscription, you may want to use some of the PowerPoints and resources from here to help your project.
Anglo-Saxon project
· Create a front cover for our first topic this year the Anglo-Saxons. What pictures would you put on the front cover? Can you remember what we learnt about?
· We read the story Beowulf. Can you retell this story?
https://www.youtube.com/watch?v=-cKGz-st75w
A video telling the story 'Beowulf'.
· Create a page with information about the Anglo- Saxon Gods and Goddesses. You could choose your favourite one.
· Complete research on an area you are interested in. This could be: Comparing Anglo-Saxon life to our life. What happened to the Anglo-Saxons and the Vikings?
What was found at Sutton Hoo?
· https://www.bbc.co.uk/bitesize/topics/zxsbcdm
There are some videos you could watch to help you on BBC bite size.
USA project- Create a front cover for the topic 'Road trip USA'.
What pictures could you include on the front cover? Could you draw this yourself?
· Complete research on a state in the USA.
· What state would you live in and why?
· What would you take with you to your state? Think about the weather and what you would be doing there.
· Could you draw a state flag? Explain why the flag looks like this? What is your states nickname?
· Pretend you are a travel agent, how would you persuade someone to visit? What sights would they see?
· https://www.youtube.com/watch?v=cMp3-fDL6Do States in the USA song.
Ancient Egypt project
· Can you produce a front cover, try to put everything on the front that you can remember about Ancient Egypt. Think back to the art work we did with the sunset and pyramids. Do you want to include this in your front cover?
· Information page on the Gods.
· Explain the process of mummification
· Explain what happened in the discovery of Tutankhamun's tomb.
· Who is Howard Carter- complete a personal profile for him telling you who he is, what he likes, what his job is.
https://www.bbc.co.uk/bitesize/topics/zg87xnb
Videos that may help you find additional information.
Harry Potter Project
· Listen to Harry Potter the audio book. You can sign up to audible for a free 30 day trail or use the YouTube link.
https://www.audible.co.uk/?source_code=M2M30DFT1BkSH1015140054&ds_rl=1235674&i
pRedirectOverride=true
https://www.youtube.com/watch?v=43fRfQEpcsU Harry Potter and the Philosophers stone.
https://www.youtube.com/watch?v=lkRTPB61MTU Harry Potter and the Chamber of Secrets.
https://www.youtube.com/watch?v=RjwrPdi8uXM Harry Potter and the Goblet of fire.
· You could complete a character profile of each character in Harry Potter. Draw a picture of them and describe what they like, what personality do they have? What role do they play in the film, are they a teacher, student etc…
· Draw your favourite house flag.
· The work booklet send home has lots of ideas for other things to include in your Harry Potter project such as explain what house you would be in and why, what would you take with you to Hogwarts and why?
How to Maths videos-
Column addition-
https://www.google.com/search?q=video+o
n+how+to+teach+addition+column+method&ie=&oe=#kpvalbx=_7lVyXr3EHMO58gK
Pr5K4Cw14
Column subtraction-
https://www.google.com/search?safe=strict&sxsrf=ALeKk02OEI1JPQk3Jqj0zFxdwGJd9T
dp6Q%3A1584551406474&ei=7lVyXr3EHMO58gKPr5K4Cw&q=video+on+how+to+teach+addition
n+column+subtraction+&oq=video+on+how+to+teach+addition+column+subtraction+&gs_l=p
sy-ab.3..33i22i29i30.126748.129487..129644...0.2..0.181.1745.0j12......0....1..gws-wiz.......0i71j35i39.kY1_fT6MuhU&ved=0ahUKEwi989f9waToAhXDnFwKHY-XBLcQ4dUDCAo&uact=5#kpvalbx=_cVZyXsebF--EhbIP7qGWwAU13
Column multiplication-
https://www.google.com/search?safe=strict&sxsrf=ALeKk02IMbKBsR_GSv_DU0x9Nr-kUUwvrA%3A158455153
7387&ei=cVZyXsebF--EhbIP7qGWwAU&q=video+on+how+to+teach+addition+column+multiplication+&oq=video+on+how+to+teac
h+addition+column+multiplication+&gs_l=psy-ab.3..35i39.69086.72120..72302...0.2..0.231.437.2-2......0....1..gws-wiz.......0i71.j_YTkCmBGks&ved=0ahUKEwiHmI68wqToAhVvQkEAHe6QBVgQ4dUDCAo&uact=5#kpvalbx=_u1Zy
XrWoC8r1gQbGyoHYBw13
Bus stop method for division-
https://www.google.com/search?safe=strict&sxsrf=ALeKk02vnBwc0nBrm7WLNKaea--AqGPe4g%3A1584551
743517&ei=P1dyXs-NH4yBhbIP2OuvoAM&q=+how+to+do+the+bustop+method+for+division&oq=+how+to+do
+the+bustop+method+for+division&gs_l=psy-ab.3..0i13.1330.3380..4143...0.2..0.126.1310.11j4......0....1..gws-wiz.......0i71j35i304i39j0i13i30j0i13i5i30j0i8i13i30.eVseTM3EegI&ved=0ahUKEwiPqbOew6ToAhWMQEEAHdj1C
zQQ4dUDCAo&uact=5#kpvalbx=_RFdyXrGOPIbBgQaps62gAg33