From little acorns,
mighty oaks grow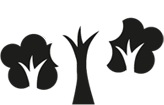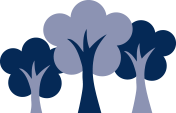 House Day Hits the 'Wood'
Wow! What an amazing day - Palace Wood's first ever House Day!
Following on from the re-invention of the houses at Palace Wood we held our first ever House day.
The learning of the day was led by the House Captains (with some adult support). They decided that the different key stages should meet up and set up links between classes. The children read to each other for example Year 5 read to Year one and vice versa. These pairings continued throughout the morning where the different Year groups taught each other different skills. It was truly amazing to watch the children interact and learn from each other. Whether it was making origami frogs to playing games;from quizzes to dances the children developed their communication skills and learnt a new skill. I wonder how many taught you something when they came home. The whole school buzzed with a new found pride in their houses.
The afternoon heralded the finals of Palace Wood's Got Talent. Entering the hall, you could feel the electricity as the excitement built. Mrs Ball summarised the event very well.
'At Palace Wood we are really lucky to have such amazing talent in our school. It was an absolute pleasure and honour for myself, Mrs Emmerson and Mrs Davies to judge Palace Wood's Got Talent today. Each of the contestants should be extremely proud of their performance;they all gave it their very best! There was incredible variety from drumming, singing and dancing, a poem and a comedy act. To perform in front of the whole school is a daunting prospect but they were all very professional and coped with their nerves very well. It was an extremely tough decision to make, to choose just one overall winner as all the children were winners just performing. It took a lot of discussion and deliberation but we did agree unanimously on the winners.'
The Finalists
Sheeran : KS1 - Aiden(dancing) Charlotte (ballet) KS2 - Rhea and Scarlett(singing) Oliver, Fraser and Joseph(comedy)
Rowling : KS1 - Theo(drumming) Chloe and Natalie(singing) KS2 -Lottie(drumming) Callum(singing)
Hawking : KS1 - Lacy and Ava(singing) Gracie(singing) KS2 - Paige(dancing) Kaci(singing)
Yarnold : KS1 - Elsa(singing) Julia(dancing) KS2 - Sophia(gymnastics) Frankie and Zara(performance poetry)
PWGT Photos - click here to see photos from the afternoon.
House Day - click here to see photos from the morning (whole school)