From little acorns,
mighty oaks grow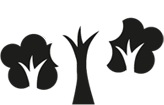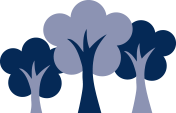 Advice for Secondary Transfer
I asked some ex-Palace Wood pupils to write about their experience of changing from primary to secondary school and to give advice to Year 6 pupils. Thank you for your help girls.
Transfer to Secondary School
By Victoria
Secondary school is often thought of as daunting and scary but it isn't. Secondary school is great once you adjust to it. At first it seems like a big change but you just need to find a way of keeping yourself organised and then your days at secondary school become some of the best days of your life. You have a chance to make new friends and it is a great chance to start afresh. There are always lots of clubs and activities that you can go to with lots of sports but also music and other subject clubs at any school that you go to. There are also lots of chances to go on trips and create strong friendships. To help you to settle in I have a few tips for you to try this year to prepare for the start of next year:
Firstly, I recommend that in year six, you get into the practice of doing your homework as soon as you get it before you do something that you enjoy. At secondary school you need to stay on top of your homework otherwise you may end up with lots to do at the weekend. Many people think that you get lots of homework but you don't get too much although you do get more than primary school so you need to get used to doing it straight away.
Secondly, you should be reading for around 30 minutes a day because it really helps with your English vocabulary and improves your English skills. The English teachers will recommend that you should be reading at whichever school you end up going to.
Finally, make sure that you get into a routine as soon as you can in year 7 because it makes it so much easier to stay organised. It prevents you from forgetting your books or homework and having to do things at the last minute. Once you have a routine you won't need to worry at all.
By Rashmi
I was definitely more excited than nervous about starting secondary school. There a lot of changes such as making sure you have everything for lessons and homework but we were introduced to these slowly and the teachers were lenient. In Year 7 we had three pieces of homework each day, but some were quite short.
It took 2-3 weeks for me to learn my way around the school and for the first two weeks we had Sixth Form Students to take us to our lessons. If we did get lost, everyone was willing to help us find our way and we were also given a map on day one. The transition to secondary school was fun and exciting, although a little hard at times. I'm sure you will enjoy it too.
By Kajal
When I was going to my welcome day in July, I was feeling nervous but excited. By the end of the taster day, I found that there was nothing to worry about because I made lots of new friends. Everyone is really welcoming. Plus, at my school, we got a free lunch for that day (yum)!
When I actually started at MGGS in September the teachers were very understanding and I got to know my way around within two weeks. It is different at secondary because you have many more responsibilities and many more subjects such as Big Question, Spanish, Textiles and Food Tech. At MGGS, you can try many different sports/music/performing arts clubs. I'm loving it at secondary - I'm sure you will too!