From little acorns,
mighty oaks grow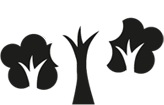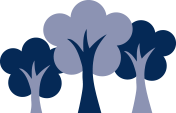 Artsmark
At Palace Wood, we are a creative school. We are currently working towards our Silver Artsmark award. Check out Twitter @palace_wood for updates to see our creative curriculum and the learning that goes on at Palace Wood. Here are some highlights:
- Now Press Play experiences
- Creative learning such as taking 'flights' with passports (via our very strict passport control), arts galleries, feasts and amazing science experiments
- French Epiphany celebration
- Carol singing to our local care home
- Year 6 performed their own version of One Republic's 'Counting Stars' to celebrate Christmas, which One Republic themselves re-tweeted and said 'Nicely done, @palace_wood'.
- Carol Concert, including musical instruments, performed at our local church
- Class ukulele lessons
- Having different ways to record our learning such as double page spreads, maths journaling and exploding books
- Young Voices Choir
- Cultural Fair celebrating the heritage of our students
What is Artsmark?
Artsmark is the creative quality standard for schools, accredited by Arts Council England. It provides a clear framework for teachers to plan, develop and evaluate arts, culture and creativity across the curriculum.
What are the 'Arts'?
The arts include subjects such as music, dance, art, creative writing. We place these very highly in our curriculum as studies have shown how beneficial these practical subjects are to children.
"Many of the best schools use the arts to help bring the whole curriculum alive and engage young people with their education in a creative and meaningful way. Artsmark not only recognises schools with excellent arts provision, but requires schools to use the arts as a tool to develop learning across the curriculum. The Artsmark programme recognises those schools providing a good education across the board, not just good arts provision."
Liz McFarlane, Arts Education Consultant, Artsmark
Statement of Commitment
The first part of our journey involved writing a Statement of Commitment which highlighted our current provision but also detailed ways in which we would provide the children with other quality experiences over the next two years.