From little acorns,
mighty oaks grow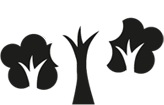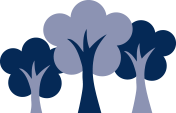 Oak National Academy Overview
Over a year ago, Oak National Academy was set up to provide free resources for schools and families during lockdown. They have since expanded their resources to include a Summer Classroom where they have categorised 5 subjects into priority units.
These subjects are: English, Maths, Science, Geography and History
We have focused on providing links to each year groups English and Maths but if you wish to look at more you can using the link below.
There is still access to the 10,000+ lessons they have produced before now in the majority of curriculum areas.
As well as a variety of academic sessions, they have also created Wellbeing resources which you are welcome to access.
The rationale behind the choices made for the subjects chosen and the priority units have been carefully considered and support what we at Palace Wood would encourage if you felt that additional activities during the break would be of benefit for your child. We are therefore going to signpost you to these places but feel free to explore the website and follow your own choices.
Oak National Academy Online Classroom (thenational.academy) (CLICK HERE FOR THE WHOLE SUMMER CLASSROOM)