From little acorns,
mighty oaks grow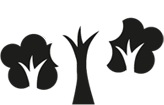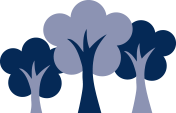 Transition Tips For EYFS
We are very excited to hear that you will be joining us in September. We cannot wait to meet you.
To help with this time of transition, we have created some tips for you to help both you and child get ready for that first exciting day of school. Click on the attachments below to find out more about the transition tips or watch the videos.
Transition Tip 1 - Catch me...Being Independent (Part 1)
If your child learns to dress a chair when they get changed for things like P.E., it keeps their clothes together and hopefully stops them getting lost.
Transition Tip 2 - Catch Me...Being Independent (Part 2)
Learning to cut their food, open their snack box and water bottle are important skills. Look at the transition tip below for more information and activities to develop.
Transition Tip 3 Catch Me...being engaged in play
Children have their own interests and ideas. It's about finding what they are happy to engage in and develop confidence alongside other skills such as speaking and listening.
Have you counted the stairs as you climb or come down? Have you talked about the colours of different objects? Do you ask questions to find out more about what they are doing?
Transition Tip 4 Catch me...playing with others
This one is all about talking and playing. Do you really need an excuse? Have fun and do not forget to post on our Twitter page what you have been up to. Enjoy.
Transition Tip 5 Catch Me...sharing a story
Sharing the same story more than once is so powerful for children. It helps them learn the pattern of stories as well as the language. Does your child have a favourite?
Transition Tip 6 Catch Me...learning a new song or rhyme
Transition Tip 7 Catch Me...making marks
If you have any questions, do not hesitate to contact the team who will more than happy to answer any question as best they can.