From little acorns,
mighty oaks grow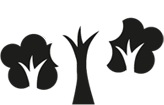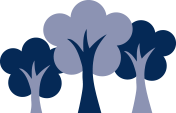 Year 1
Bears
Teachers: Mrs Doyle (everyday) and Mrs Moore (Mon-Weds)
Teaching Assistant: Mrs. Larner and Mrs. Hagger
Giraffes
Teacher: Miss Horne
Teaching Assistant: Mrs. Moule and Mr. Tree
PE Days
Tuesday - Sending and receiving skills with your feet
Friday - Travelling skills
Forest School
Thursday
We would like to welcome you to our wonderful new Year 1 team and classrooms. Year 1 will go on an exciting journey this year as we explore new learning and take on the Continuous Provision approach to allow the children to continue learning through play.
In English, we will be recapping capital letters, full stops and finger spaces this term as we begin to write longer sentences for a variety of purposes. Phonics groups will begin in week 3, once the children have settled into their new surroundings and teachers.
In Maths, we will explore number and place value. Recognising numbers to 10, being able to represent numbers in different ways and number bonds to 10 will be some skills practised this term.
Geography and History will take us on a journey to explore our local area. We will learn about human and physical features around our school and where we live. Map making, directional language and coding will link with our computing too and the use of the Beebots! The children will learn about historical features in and around Maidstone.
In Science, we will be learning about Materials. The children will be able to explore different materials in our 'Hardware Store' role play corner. They will be able to use real hammers, nails and saws to develop their fine motor skills and help the children think about the properties of the materials they are using.
We look forward to getting to know all of our lovely Year 1 families this term.
The Year 1 Team