From little acorns,
mighty oaks grow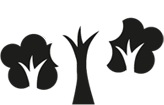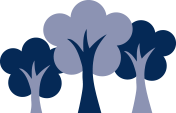 Year 1
Bears
Teachers: Mrs Doyle (everyday) and Mrs Moore (Mon-Weds)
Teaching Assistant: Mrs. Hagger and Miss Savage
Giraffes
Teacher: Miss Horne
Teaching Assistant: Mrs. Moule
Term 3 PE Days
Tuesday afternoon - Gymnastics with Coach Ky
Friday afternoon - Dance
Thursday Forest School for Term 3
Every Thursday, Miss Horne (am) and Mrs Doyle (pm) will be out of class, planning for the weeks ahead. Mrs Cooper will be taking the class to Forest School. Please make sure your child dresses in lots of warm layers and has a complete change of clothes on a Thursday!
Term 3 Information
In Term 3 we will be jumping back in time to 1666, to learn all about The Great Fire of London! This is a fantastic topic to get involved with at home. You can find many children's books in the library on this topic, online games, you could even take a visit to the famous monument in London yourself!
In English, our books will revolve around a London theme. Katie in London will take the children on a tour of London, where we will learn about question marks and how to use them in our writing. The Queen's Hat will take us down memory lane, focusing on more London landmarks and having a go at writing our own story with a beginning, middle and ending.
In Maths, we will expand on our knowledge of place value and begin to work with higher numbers. We will be using denies blocks, Numicon and tens frames to strengthen our understanding of number.
This term our History topic takes us back to 1666 to learn all about The Great Fire of London. We will be finding out how the fire started, why it spread, what differences there were to life in 1666 to now and how the fire changed life for many Londoners.
In Science, we will be continuing Part 2 of our Materials topic. We will be carrying out experiments to find the best material to use for different purposes.
Our Art topic for Term 3 will focus on an artist named Jackson Pollock.
The Year 1 Team