From little acorns,
mighty oaks grow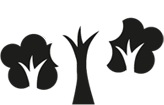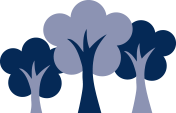 Year 2
Classes:
Pandas
Teachers: Miss Nolan-Neylan
Teaching Assistant: Mrs Burchill
Zebras
Teacher: Mrs Finch and Mr Burnett
Teaching Assistant: Mrs Herath and Mr Tree
PE days: Monday and Wednesday
There is no Forest school for Year 2 in term 3.
Term 3
In English, our writing and novel study focus book is 'Rabbit and Bear' by Julian Gough. Our reading focus continues to be poetry, using 'Poem's Aloud!' by Joseph Coelho. As part of Children's Mental Health Week, we will be examining the text 'Milo's Monster' by Tom Percival. Our key learning will be continuing to secure our phonics knowledge and expanding our sentences. A book warmer containing key information is available. Please continue to practise at home using the phonics sheets and books or Spelling Shed. Children should also be reading at home daily.



In maths, we will be continuing to improve our knowledge of multiplication and division by tackling a range of reasoning problems. We will also be consolidating our 2 and 10 times tables, moving on to the 5s. Please continue to use the red times table books and TTRockstars to practise these. The aim is to be able to answer all questions, in any order, within 3 seconds.
In science, our topic continues to be Everyday Materials. We will be investigating the properties of materials which include absorbency, bounce, stretch, strength and rigidity. In geography, we will be discussing continents and oceans and their key features. In Art, we will be studying the artist Piet Mondrian and using similar techniques to create our own masterpieces. In computing, we will be considering how to stay safe while online and how to search for relevant information, and in PSHE, we will be discussing what different jobs people do. In RE, we will be learning about different faith communities and in French, we will be learning how to talk about farm animals.
Our PE days will be Monday and Wednesday in term 3. Monday's session will be a Dance session and Wednesday's will be gymnastics.
For further information please refer to our Term 3 overview.