From little acorns,
mighty oaks grow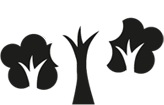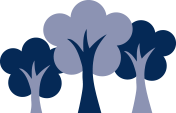 Year 2
Classes:
Pandas
Teachers: Miss Nolan-Neylan
Teaching Assistant: Mrs Burchill
Zebras
Teacher: Mrs Finch and Mr Burnett
Teaching Assistant: Mrs Herath and Miss Craig
This term in Year 2 we are studying a selection of fairy tale themed stories by author Bethan Woollvin. These include, 'Hansel and Gretel', 'Red' and 'Rapunzel'. The pictures and vocabulary in these texts will help aid us in descriptive sentence work. In science, we will be learning about living things and their habitats. In this topic, the children will be identifying animals and plants that thrive in our local habitat as well as building bug hotels. In maths, as well as recapping previous knowledge, the children will be focusing on place value, addition and subtraction. They will be ordering, comparing, adding and subtracting amounts up to 100. In geography, the children will be learning about the United Kingdom (UK). This will include distinguishing the size, shape and area of the four countries that form the UK. In PE, the children will be learning to travel with equipment and send and receive with their feet. Please note PE days will be Monday and Wednesday this term.
For further information please refer to our Term 1 overview.