From little acorns,
mighty oaks grow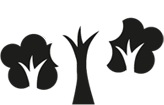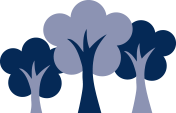 Year 3
Classes:
Crocodiles:
Class Teacher: Miss Barker
Teaching Assistants: Mrs Holmes
Monkeys:
Class Teachers: Miss Knowers
Teaching Assistants: Mrs Vella
P.E Days:
Thursday and Fridays (no earrings on PE days)
Book Change Day:
Friday
What's going on:
Welcome to Term 1! The Year 3 team are looking forwards to an exciting year. Our core English texts this term will be 'The Twits' and 'Stone Age Boy'. This will link to our History topic of 'The Stone Age' and our Science topic of 'Rocks'. In Maths we will be focusing on Place Value and working on developing explaining our reasoning. For PE this term we will be working on Fitness and Football so please come into school in your kits on Thursday and Friday! In Music we will be learning a whole class song called 'Dragon Ships' focusing on singing in cannon and linking this to the different notes (crotchet, minim, quaver). We look forward to getting to know your children throughout the course of the year and please feel free to ask us any questions.
Year 3 team