From little acorns,
mighty oaks grow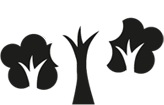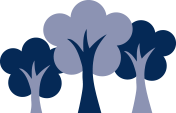 Year 4
Classes:
Leopards
Class Teacher: Mrs. Turner
Teaching Assistant: Mrs Adair
Panthers
Class Teachers: Mrs.Tristram.
Teaching Assistant: Mrs Roberts
Term 5
It will be hard to top term 4 with our amazing sewing for Mother's Day, a visit from a real author after we wrote those amazing letters to him and excellent science opportunities making teeth out of Plasticine and digestive systems which really worked!
P.E days Term 5
Striking and fielding skills - Tuesdays
Swimming - Wednesdays (a bonus term of swimming)
In English, we are looking at some non-fiction and the skills we will need for that as well as some important grammar to help us improve our writing. Our reading will be Emil and the Detectives by Erich Kastner. A really great adventure about children finding and stopping a thief!
Times tables are a big focus for the year. By the end of this year, Year 4 will be completing the mandatory Multiplication Tables Check. In our core lessons we will be looking at decimals, money and time.
In science, we are beginning to look at living things, plants, trees and organisms and how to know whether something is a living thing or not.
History will be the long-awaited Vikings - which the children have been eager to learn about since the year began.
Art will be looking at creating still life paintings and pictures. Looking close up at what things really look like will be challenging but so fun!
It looks like the fun will definitely continue in the most amazing year group in the school.