From little acorns,
mighty oaks grow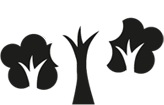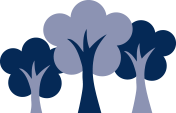 Year 4
Classes:
Leopards
Class Teacher: Mrs. Turner
Teaching Assistant: Mrs Adair
Panthers
Class Teachers: Mrs.Tristram.
Teaching Assistant: Mrs Roberts
P.E Days Term 1
Wednesday - Swimming (From 14th September) See Letter.
Fridays - Football (Please come to school in PE Kit)
Cloudbusting by Malorie Blackman looks at friendships through poetry in Reading. It is a truly lovely book and different styles of poems to tell the story. In Writing, we are using Shaun Tan's the thing to give us ideas for our own writing. The inventiveness in the illustrations are great to get writing ideas from.
Maths will be focussing on place value this term - understanding the value of a digit within a larger number helps the children understand when calculating. Times tables are a big focus for the year. By the end of this year, Year 4 will be completing the mandatory times tables test. To make the most of this, the children should know their tables inside and out.
In science, we will be looking at circuits and making them - seeing how electricity works and is made will be really exciting.
History is Romans and to complement this we are looking at Roman mosaics in art.
In Computing, we will be looking at coding and changing things in computer programmes. Making items move at various speeds by using coding devices enabling the user to have complete control.
Year 4 will continue with playing ukuleles this term building on the chords from last year.