From little acorns,
mighty oaks grow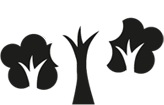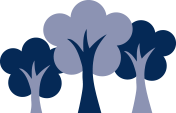 Year 4
Classes:
Leopards
Class Teacher: Mrs. Turner
Teaching Assistant: Mrs Adair
Panthers
Class Teachers: Mrs.Tristram.
Teaching Assistant: Mrs Roberts
Term 3
After an amazing first two terms in Year 4 we are going to try to top them this term!!
P.E days Term 3
Swimming -Wednesday
Netball - Friday ( Please make sure children have warm outdoor kit)
English will focus on FaRther by Graeme Baker Smith and writing our own versions of that story. While reading will focus on Iron Man by Ted Hughes and some amazing Michael Rosen poems which will help improve our speaking skills.
Times tables are a big focus for the year. By the end of this year, Year 4 will be completing the mandatory times tables test. To make the most of this, the children should know their tables inside and out. To help, we will be working on times tables skills and comparing multiplication to find patterns and techniques. We will be looking at division alongside this and seeing how these facts are and are not commutative. Later in the term our focus will switch to length and perimeter building on the knowledge of area we learnt previously this year.
In science, we are looking at states of matter with a fabulous workshop to start us off.
Building on the information we learnt about the Romans, we will look closer to home at the Anglo-Saxons and the Scots and how our modern lives have been shaped by what happened in the country then.
Computing will focus on our online safety which is key to ensuring we have fun and learn while staying safe on the internet.
Art will be a multimedia topic with a focus on work by David Hockney.
It looks like the fun will definitely continue in the most amazing year group in the school.