From little acorns,
mighty oaks grow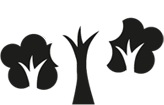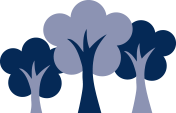 Year R
Welcome to EYFS! Our classes are Elephants and Penguins.
Classes:
Elephants
Class Teacher: Mrs Bedford
Teaching Assistants: Miss Gilks, Mrs Trumble (a.m.) & Mrs Barden (p.m.)
Penguins
Class Teachers: Miss Gower (Mon-Weds) & Mrs Edwards (Weds-Fri)
Teaching Assistant: Mrs Chilton
PE Day - Thursday
There will be no forest school for EYFS this term.
Term 4
Welcome to term 4 in EYFS! We are beginning the term with our Book Week text "Chalk" and thinking about what we would draw if our pictures came to life! We will also take part in many other book week activities including reading with the older children in the school, visiting new classrooms and taking part in the vocabulary dress up day.
As the weather changes and we start to notice signs of spring, we will be focusing on the topic of "Growing". We will be planting seeds, talking about the different parts of plants, creating observational drawings of flowers and investigating different types of seeds. We will also be talking about how plants and animals grow and change, including ourselves!
We will be reading a range of wonderful books to support our learning this term. We will learn the traditional tale of "Jack and the Beanstalk" and compare it to the alternative story of "Jack and the Jelly Beanstalk"! We will then look at the books, "The Tiny Seed", "Grandpa's Garden", "Oliver's Vegetables" and "Greta and the Giants". Throughout the term we will also be exploring topic related non-fiction texts as well as spring poetry.
In maths this term we will be learning about time and talking about past and present. We will then move on to learning about 2D and 3D shapes, number bonds to 10 and comparing numbers. Our focus for P.E. this term will be dance. We will continue with our phonics groups and will be practising our writing skills and beginning to write simple sentences.
Reading books will continue to be changed every Friday. Your child will bring home a "sharing" book for you to read together, and either a wordless book or a Read, Write Inc. phonics book. Phonics homework will be sent home every Friday.
Please see the EYFS Learning Overview below for more information about the Term 4 curriculum.