From little acorns,
mighty oaks grow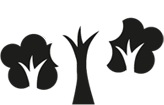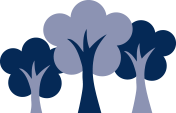 Year R
Welcome to EYFS! Our classes are Elephants and Penguins.
Classes:
Elephants
Class Teacher: Mrs Bedford
Teaching Assistants: Miss Gilks, Mrs Trumble (a.m.) & Mrs Barden (p.m.)
Penguins
Class Teachers: Miss Gower (Mon-Weds) & Mrs Edwards (Weds-Fri)
Teaching Assistant: Mrs Chilton
PE Day - Thursday
Elephant's Forest School Day-Wednesday
Penguin's Forest School Day-Friday
Term 3
Happy New Year! We hope you all had a fantastic break. Throughout the year we look at seasonal change, so we will start the term thinking about winter and the changes in the weather we have noticed since the season began. We will be using our developing vocabulary to describe the season, and will read winter poems.
As the term continues, we will be thinking about how we can stay healthy and safe. We will be learning about how to look after our bodies and minds, thinking about healthy food and exercise choices, as well as hygiene. To support this learning, we will also be talking about our 5 senses and carrying out activities related to each sense. We will be talking about how people in the community help us to keep safe and healthy, for example, doctors, dentists and police officers. Towards the end of the term we are hoping to go for a walk to the library, where we will discuss our local area and road safety.
We will be using a variety of texts to support our learning this term, including fiction, non-fiction and poetry. The fiction books we will be reading are "Oliver's Fruit Salad", "I Can Eat a Rainbow", "Ruby's Worry" and "The Worrysaurus". In Maths, we will continue to look at the composition of numbers to 10, number bonds and combining two groups to find a total, as well as length and height. Our Read, Write Inc. phonics groups will continue this term.
Reading books will continue to be changed every Friday. Your child will bring home a "sharing" book for you to read together, and either a wordless book or a Read, Write Inc. phonics book. Phonics homework will be sent home every Friday.
Please see the EYFS Learning Overview below for more information about the Term 3 curriculum.